By Joshua Fields Millburn & Ryan Nicodemus · Follow: Facebook, Twitter, Instagram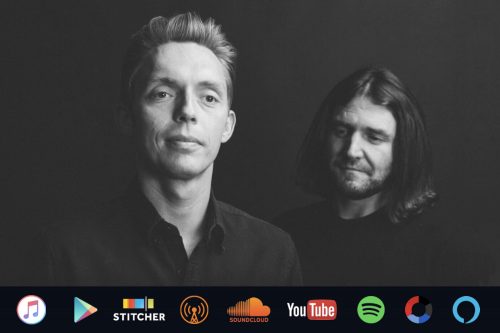 In this episode of The Minimalists Podcast, Joshua and Ryan discuss consciousness, the mysteries of the brain, and decluttering our minds with New York Times bestselling author Annaka Harris, and they answer the following questions:
How do I mentally declutter?
Why do spontaneous purchases give us a brief surge of pleasure?
Is obsession a mindset or a disorder?
Subscribe
Apple Podcasts · Spotify · Google Play · Soundcloud · MP3
Minimal Maxims
Joshua & Ryan's pithy, shareable, less-than-140-character responses. Find more quotes from The Minimalists at MinimalMaxims.com.
"A fairy tale well-told doesn't make it more true." —Joshua Fields Millburn
"The things that truly bring us joy are rarely things." —Joshua Fields Millburn
"Labels are incomplete and limiting—but necessary." —Joshua Fields Millburn
Mentioned in This Episode
Added Value: "Happiness"
Added Value: Riceboy Sleeps
Book: Brief Interviews with Hideous Men
Book: Conscious
Book: Essential
Book: I Wonder
Book: Infinity and Me
Coffee: The Minimalists' Choice
Explore: Mindful Games
Instagram: Podcast Shawn
Instagram: Jessica Williams
Patreon: The Minimalists
Subscribe: The Minimalists
Watch: Minimalism Documentary
Website: Annaka Harris
Website: Jordan Moore
The post Podcast 192 | Conscious appeared first on The Minimalists.
Read more: theminimalists.com