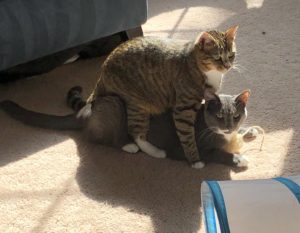 This comment section is open for any non-work-related discussion you'd like to have with other readers, by popular demand. (This one is truly no work and no school.)
Book recommendation of the week: The Dearly Beloved, by Cara Wall. The story of two ministers leading the same church and the women who marry them. It's more about marriage and friendship than it is about religion, but faith is a theme and a question throughout.
You may also like:all of my 2018 book recommendationsall of my 2017 book recommendationsall of my 2015 and 2016 book recommendations
weekend free-for-all – August 31-September 1, 2019 was originally published by Alison Green on Ask a Manager.
Read more: askamanager.org
The best offers on the market today:
Get 250+ Daily Website Visitors On Complete Autopilot in ANY Niche with 100% Real FREE Traffic
Dems Master Class
Letters From A Small Island Newsletter
Dr. Neffs Performance Ebooks
Passion Fruit Farming